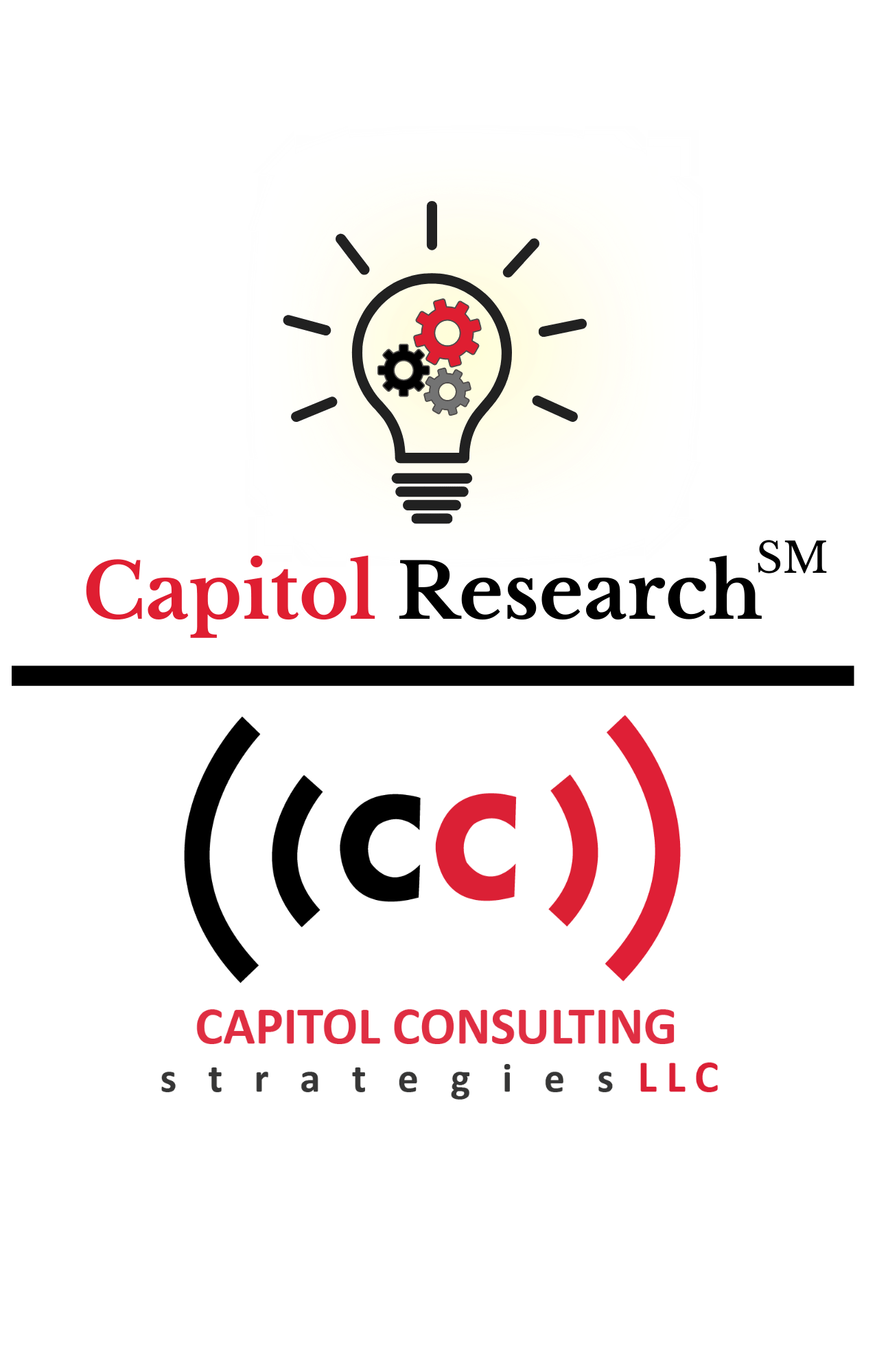 Strategic Insight.

D

ynamic

Results.
Capitol ResearchSM is a proprietary system designed to designed to empower your governmental entity, civic organization, small business with strategic insight through evidenced-based research strategies.
Research is only effective as one's ability to apply it. Our research will provide your organization with the strategic intelligence to make actionable decisions and position your organization for success!
With this premium bespoke service, assessment drives our strategy. We want to thoroughly understand your organization's needs. Then, through a collaborative process, we will partner with you to develop a bespoke solution for your organization.  As research design and evaluation are a dynamic process, our bespoke solution will deliver SMART (Specific Measurable Achievable Relevant and Timely) solutions for effective and efficient development of evidenced-based practice research solutions.  If you elect for us to manage the implementation of the research solution, we will implement the SMART project plan for its evaluation and monitoring.
Capitol ResearchSM Features
Our services include-
Community analyses / market research
Logic model development
Research design plan and evaluation development framework
Statistical analysis and polling
Why Choose Capitol ResearchSM–
Led by Chief Strategist and CEO, Krystel Reid Heath, MSW, she possesses almost 20 years of governmental and community relations, research, and policy experience. Our researchers, analysts, and strategic partners are experts and also have extensive experience in developing and executing comprehensive research solutions.
Assessment of Your Research Needs
Schedule Your Complimentary Strategy Session.